OVER DETECTIVE PRIZE
Responsible Author: jedi Foster P/O Rahma Sophia Rachdi | Paris Washington DC, 09/23/2020, 01:53 Time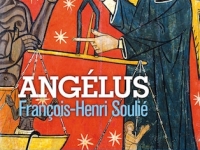 USPA NEWS -
François-Henri Soulie has been awarded FRANCE BLEU PRIZE - GREAT DETECTIVES section, by FRANCE BLEU and EDITIONS 10/18 or his novel ANGELUS, Jean-Emmanuel Casalta, Director of France Bleu, chaired the jury was made up of 13 listeners and 12 listeners selected from among the 5,000 applications submitted on francebleu.fr, the portal site of the 44 branches of France Bleu, two facilitators, an editor in chef and three communicators from France Bleu. ANGELUS is in the line of abbey thrillers (Umberto Eco, Peter Tremayne…). This novel adds a reflection on fanaticism to a large romantic fresco and a real detective plot through medieval Occitania of 1165! 2 abbeys, 2 days, 2 crimes! Suspicion is on those who will soon be called the Cathars. The Church of Rome commissions a young investigator ... Many readers do not hesitate to point out a flattering connection between François-Henri Soulie and Umberto Eco, author of The Name of the Rose.
Ismail Khoshnaw
Responsible Author: Zayad Alshaikhli | Iraq, 09/02/2020, 18:30 Time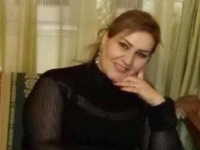 USPA NEWS -
Translated by Hiba Jurdi
Age is complaining ....
And the status is declining ...
Thus, the hand's of time are drowning...
.... yet the under world still defacing the beauty milestones...
Aloud ...Aloud ...on the fingers, the word lights its flower
However, beyond its odour the scent of deceptions and betrayals comes out!!!!
Comes out!!!! To dismiss the honest people from their origins and ruins their existence.
One day, I wished ....
| | |
| --- | --- |
| | Daren Frankish |
| | RAHMA-SOPHIA RACHDI |
| | Ruby BIRD |
| | Yasmina BEDDOU |
| | Aurangzeb Akbar |