2020 inaugural season is nearing

| | |
| --- | --- |
| Mack talks Skyline Basketball | Source: Dallas Skyline Basketball |
Sport Is a Life Style
Responsible Author: Zayad Alshaikhli | London, 01/13/2020, 21:33 Time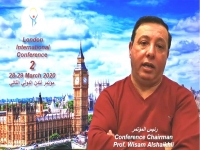 USPA NEWS -
The value of sport is evident in that it instills in its practitioners positive ethical values ​​such as discipline, mutual respect, sportsmanship and teamwork, and plays a pivotal role in the integrated construction of the individual's personality physically, mentally and socially, in addition to being a way to integrate groups with disabilities into society and improve their psychological and health condition, and also an important means in Elimination of distinction in terms of gender, gender or race,
ONE OF A KIND FRENCH SPORT PUB CONCEPT
Responsible Author: Jedi Foster P/O Rahma Sophia Rachdi | Paris, Dieppe, 01/04/2020, 20:20 Time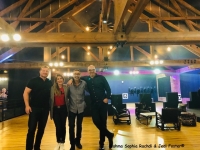 USPA NEWS -
Stephane Novick has just launched a new Stadium bar in Dieppe (after that in Rouen) with an area of ​​1,000 m², near the SNCF , railway train station in partnership with the new Mutliplex cinema in Dieppe. Stéphane Novick is a dynamic young serial entrepreneur because he is already the owner of the most iconic brewery in Dieppe, Le Tout Va bien "and the pizzeria Henri IV, niches opposite the port and marina of this city of Normandy. This happy young boss , hard worker, does not spare his time or his energy to vs excellence in his approach to catering. the Multiplex Cinema in Dieppe, which has already started with a great success of fermenting young people, sportsmen and even seniors, coming from all over the suburbs of Dieppe. Remaining open until 1am, the Stadium boosts competition whose opening and closing times in the French way, are usually limited to 10 pm, would have to make extra efforts, beyond jealous of the success of Novick' concept. We interviewed Stephane Novik, a young serial entrepreneur like France knows. In his thirties, alongside his wife, who is already the owner of several restaurants, launches a new STADIUM at the Dieppe Multiplex.
| | |
| --- | --- |
| | Daren Frankish |
| | RAHMA-SOPHIA RACHDI |
| | Ruby BIRD |
| | Yasmina BEDDOU |
| | Aurangzeb Akbar |